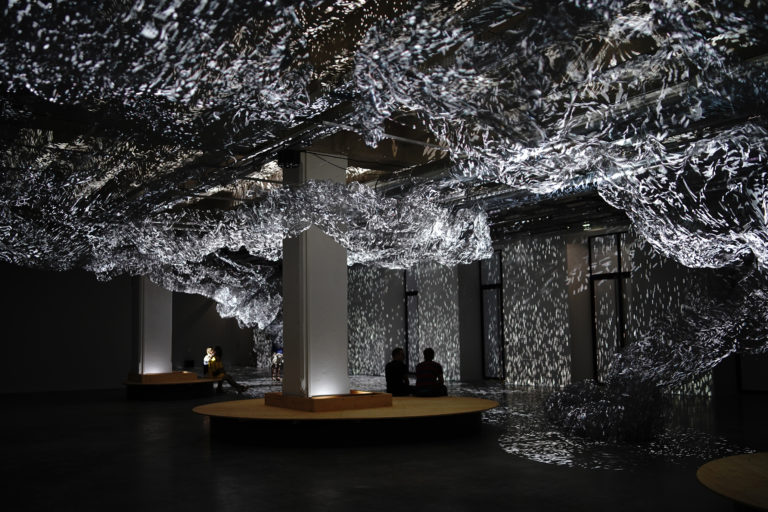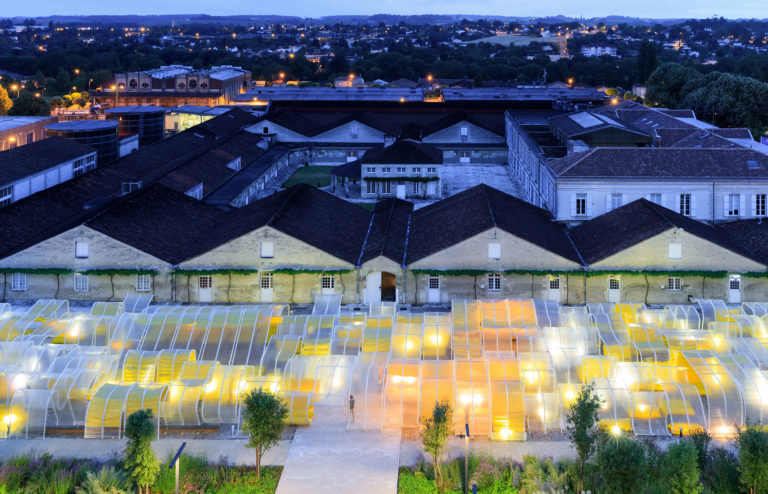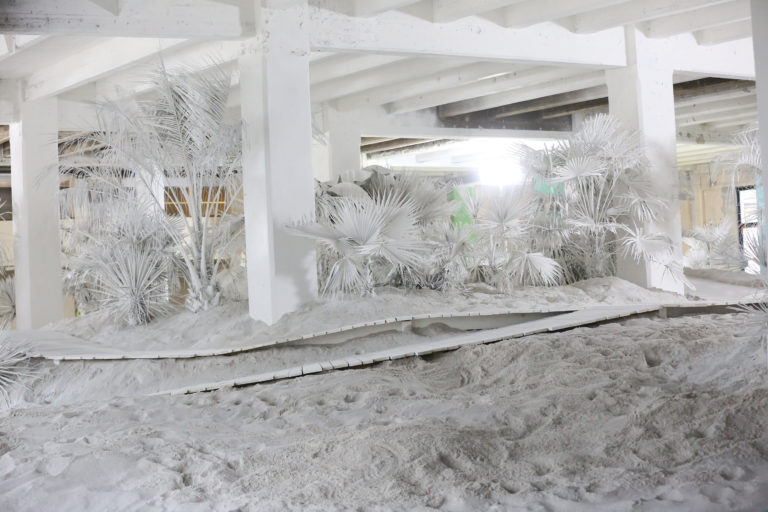 Fondation d'entreprise Martell
Launched in 2016 within the heart of Cognac (France), the Fondation d'entreprise Martell develops a multidisciplinary program promoting local, national and international collaborations.
Domain
Corporate foundation
Residencies
Contemporary Art
Design
Art and Crafts
Architecture
Innovation
Music
l'art en plus advises the Fondation d'entreprise Martell since 2016.
CASE STUDY
Launched in 2016 by Martell (Pernod Ricard Group) in a 3,200 m2 venue in the heart of Cognac (France), the Fondation d'entreprise Martell has been developing a multidisciplinary program. It promotes local, national and international collaborations through exhibitions, in-situ productions, workshops, residences, and festivals. After two years of preliminary programming, with projects by artist Vincent Lamouroux and architects SelgasCano, the foundation officially opened its space in 2018. It welcomed new immersive installations into its 900 m2 exhibition space, including a masterful interactive piece dreamed up by artists Adrien M & Claire B. In 2019, the foundation launched the first edition of the MétaMusiques festival, hosting 12 concerts within 72 hours. In 2020, the foundation opens up its first-floor space and offer production residencies (Ateliers du faire) and present a new program dedicated to design and craft.
The Fondation d'entreprise Martell and its director, Nathalie Viot, reached out to l'art en plus from the inception of the project. The agency designed a five-year communication strategy to situate the venue within the cultural landscape, to reflect its rich and multidisciplinary programming (art, design, craftsmanship, architecture, music, dance) and to highlight its singular voice alongside the group's pre-existing communication – all in compliance with Loi Evin (the French alcohol and tobacco policy). The agency has overseen, both in France and internationally, the media relations for the foundation: helping it gain momentum from its earliest steps all the way up to the official opening, while also coordinating its public relations needs for openings and exhibitions.
Some 870 articles in more than 20 countries have spotlighted the foundation since its creation. The agency organized several experiential trips that brought together media figures, influencers and public relation actors, in order to share the foundation's work-in-progress: construction site visits, program experiences, cultural partnerships, workshops with creators, and immersions within Cognac's lifestyle.